Performance Management
Business Performance Management is not a one-time deal, instead it is an evolving, continuous, ongoing process – part of the inherent daily effort of today's business leaders. It's all about "connecting the dots", leveraging the resources an organization already has, measuring performance, and generating the innovative strategies necessary for continued improvement and thus achieve "Success".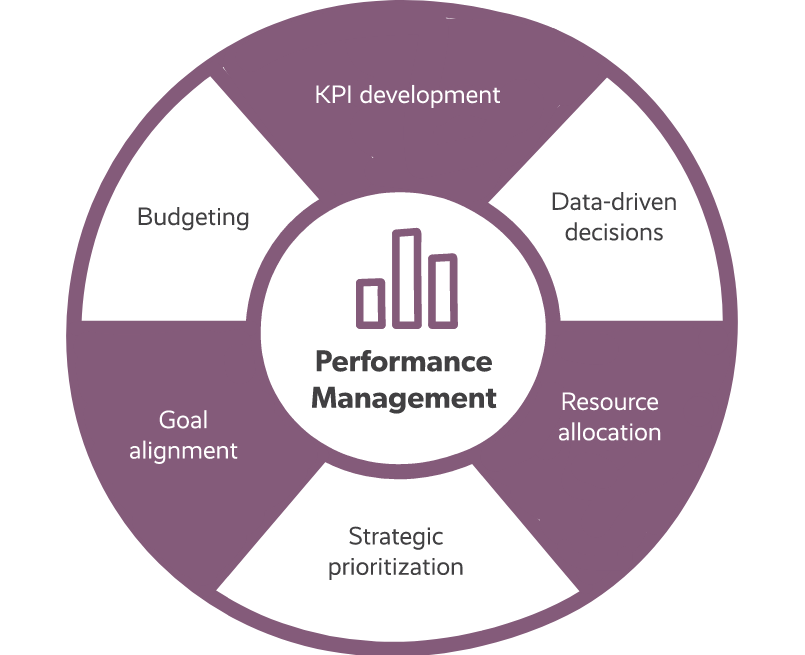 Performance Management Solutions
We strive to closely work with clients and bring in IT interventions to performance management need using Artificial Intelligence and Data Driven Analytics  to provide meaningful inputs to management in following ways
a) Six Sigma driven process capability management
b) Resource productivity management through capturing resource utilization data. Resources include man, machine, server data and recommending solutions to improve performances.
c) Identifying risks in budget allocations and transactions through automating  the review processes. This is applicable for organizations having huge transactions on daily basis.